Congratulations to Daniella C - our Strength and Gentleness recipient for August 2020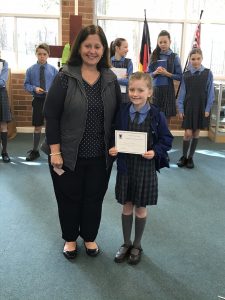 Daniella is a kind and considerate student who demonstrates strength and gentleness in all of her every day actions. She has a strong sense of social justice and responsibility, and recognises the importance of acting when she sees a need. Daniella cares deeply not only for her family and friends, but also for those who are sad or less fortunate in the world. She is deeply reflective and shares her prayers of gratitude with others, which inspires those around her to be more hopeful and positive. Daniella's proactive approach to life clearly illustrates our values of strength and gentleness in a very real way.
Congratulations Daniella!