We had TWO new principals!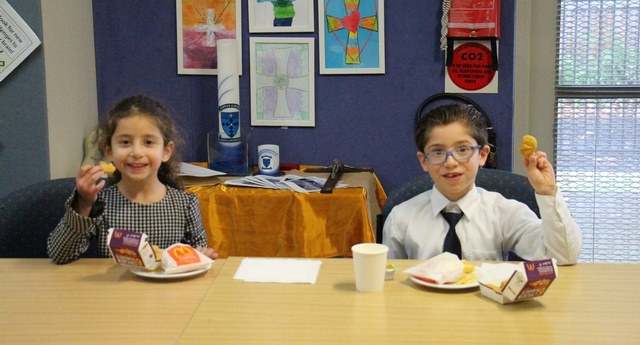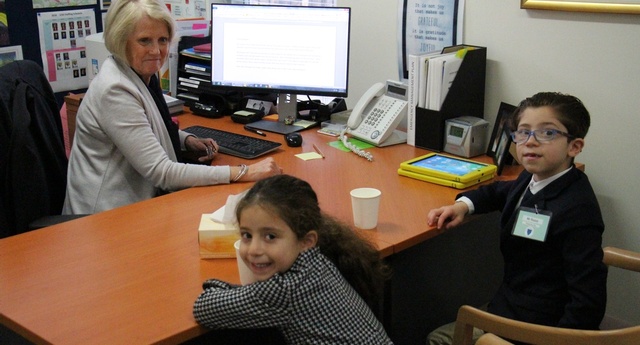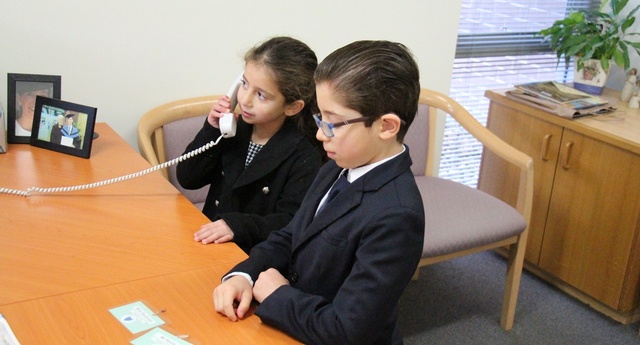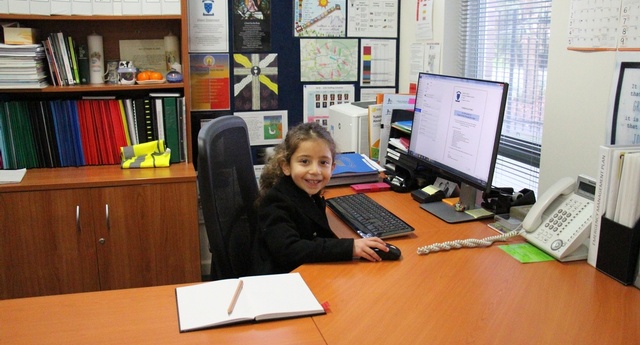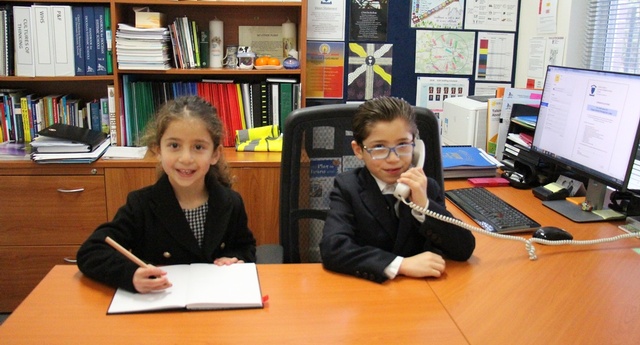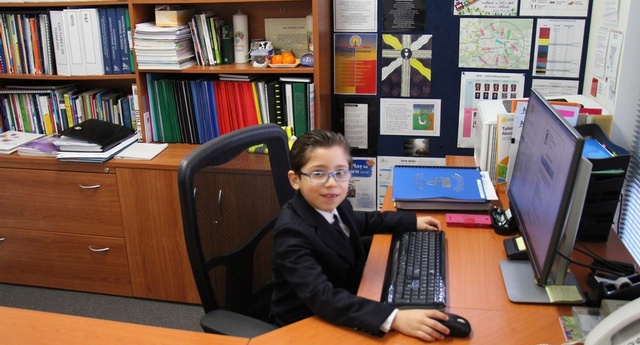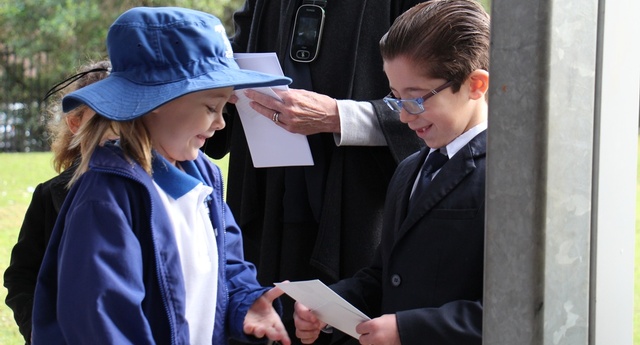 Exciting News!
At Corpus Christi today, we had two special 'Principals for a Day'!! Students at the school, Rocco and Savanah, came to school dressed like a real school principal. Here is their story of the day!
'We helped with Assembly and giving out merits awards. We helped the principal give out the special birthday cards and we made some announcements. After Assembly, we went to the principal's office and had some photos taken, sitting in Mrs Yee's chair!! The new principals went to visit all the classes. "I told all the classes that they should listen to their teachers", said Rocco.
Then we made some phone call to our Mum, Dad and Grandfather. We went back to our classrooms. We had our morning tea in the staffroom with the teachers, and then we played outside.
We gave all the children some extra free time at the end of recess and we spoke into the intercom. The children got another 5 minutes to play. We rang the bell at the end of recess.
When we went back to class, Rocco did some Maths and Religion and Savannah did some writing and Mrs Siva read the children's writing to the class. We came back to the office to write this report!!
We had McDonalds for lunch! We both had nuggets and chips and we ate our food in the staffroom with the teachers.
At lunchtime we played and then went back in our classrooms to do some work. We came back to the Principals Office to finish this report.
The best part of the day was going into Mrs Yee's office (Savannah).
The best part of the day was handing out the Merit Awards (Rocco).