Principal for the Day – Jackson from Year 4 spent the day running the school!
Principal for the Day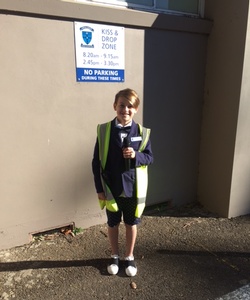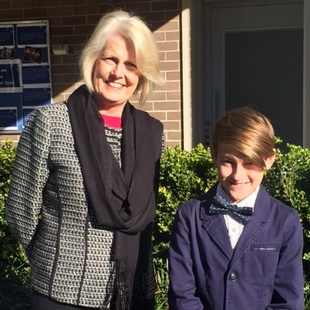 Today Jackson was principal for a day.
Jackson presented awards at assembly with Mrs Yee. He also conducted a Monday site inspection with Mrs Yee. They also went over to Kindy to give out stickers for good learning.
The next thing he did was have recess with the teachers in the staffroom.
After that he sent Miss McDermott on a McDonalds run!
Miss McDermott also took him on a field trip to the Parish. At the end of the day he helped with the kiss and drop with Mr Pulley and Miss McDermott.
A great effort from our principal!