This morning our Year 6 leaders lead us in a special Anzac Day Liturgy
We gathered as a school to commemorate this very important day.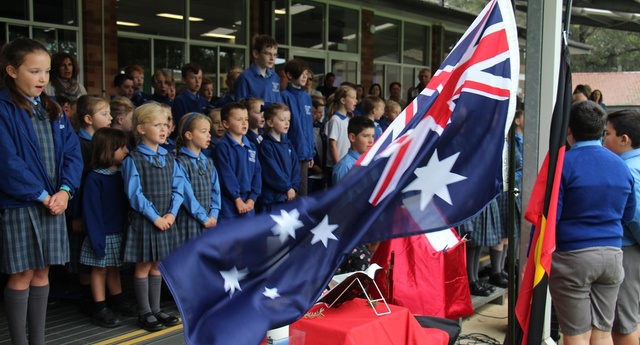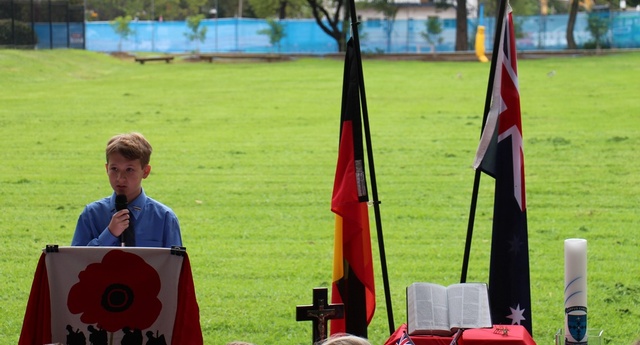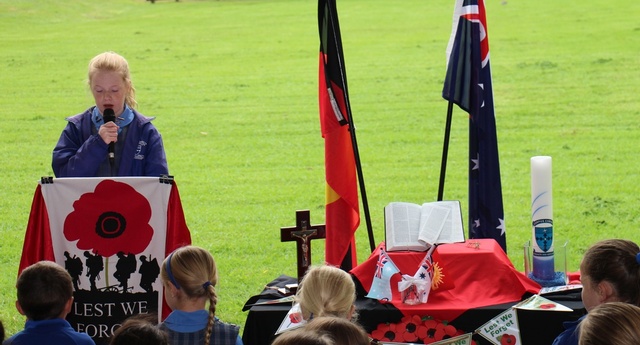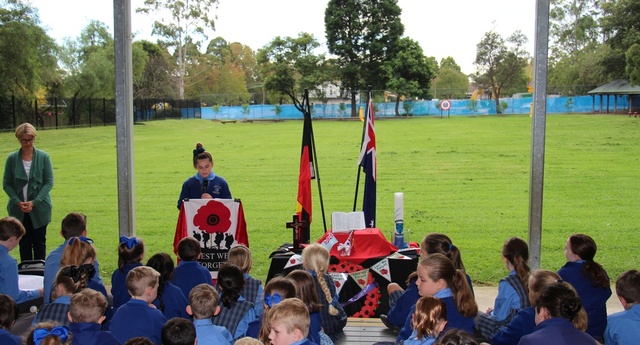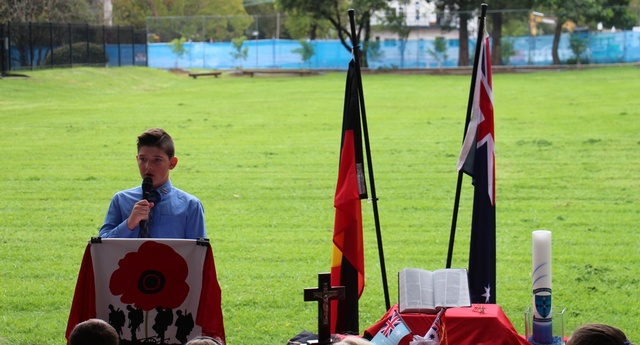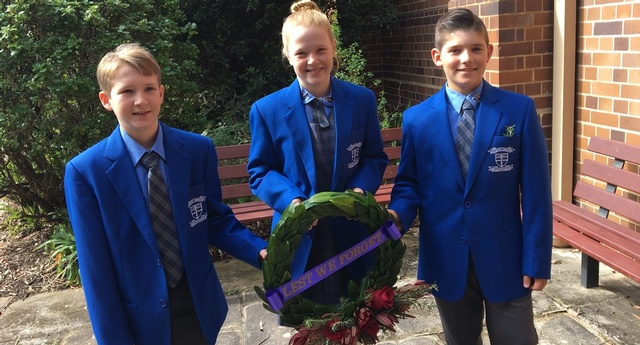 Thank you to our school captains Ethan, Tommy and Saskia and their families who attended a special ANZAC Commemorative Service at St John's Anglican Church Gordon on the 29th April. The students laid a wreath on behalf of our school with other representatives of The Ku-ring-gai community. It was a beautiful service honouring all those that served in war and the sacrifices they made. The ANZAC tradition of courage and duty above self are qualities as Australians we must strive to uphold.